What are They Laughing About??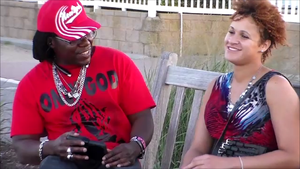 Passion Perfected laughs with recording artist,Taylhar, on a windy day in Virginia Beach, VA recently. after an unexpected interruption brought filming on the video for the soon-to-be released track,   I AdoreYou, to an abrupt halt.  To see what happened that left everyone laughing, click on the picture at left to go find out. 
Look  for  I Adore You and  new Passion Perfected  tracks featuring Taylhar, dropping on the Passion Perfected Music Studios label soon.  You can download I Adore You and other Passion Perfected Music Studios releases on this site first - before iTunes - so check back often!